La Senda Verde in Pictures, Bolivia 2009
Date of entry: July 7, 2009
The kuwaiti and the rescued dog ?, always playing. Although saying that it was definitely more of a case of us having to drag the kuwaiti off….
 The chief. A beautiful bird. But scary up close….nuff said!
Guinea Fowl. Of Africa, methinks. They look like good food. Love to follow you about…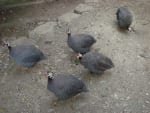 They had been renamed the Spice Girls ? before my arrival, only these birds have more style…
There is a select but amazing array of wildlife that you get to interact with on such a close basis here at La Senda Verde. For most (including me hitherto now) this is an experience that you will simply never get anywhere else.
Go. Volunteer. Visit if you only have a small window of time. It is well worth it.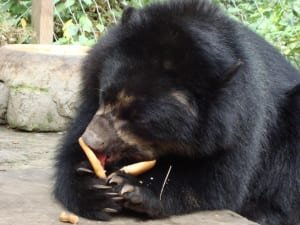 Aruma. The Andean Spectacled Bear…amazing up close.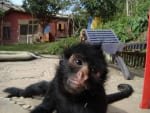 Nina. The spider monkey. With a matriarchal social group, these ones love to hug ? you, louch around and relax in the sun.
 KO.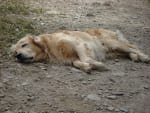 Let´s have a competition. Let's play dead dog…..damn! You do it REALLY well!!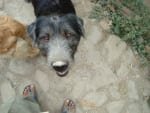 Carbon. The owner's dog. The one that cut his front leg quite badly. Being the man
In case you need a better look! A truly beautiful simian. In a completely non bestial way.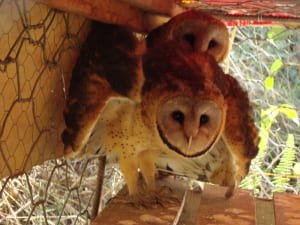 Mummy owl ? and baby owl. Awesome up close…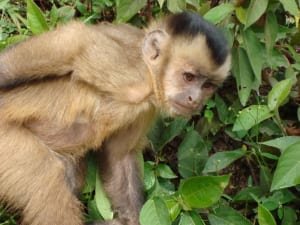 The baby capuchin. So cute. But mischievous little bastards. I love them.
I was cleaning. Mirka stole my brush. She was cleaning. Nice….women take note!
Ribbit…..nope rabbit..I opened the cage, hopped in to feed them and was soooo impressed when they didn't run away! It's the little things in life you know…!
The Bolivian Red Handed Howler Monkey. The least active monkey in the New World. Rests up to 80% of the day. Its howl can be heard up to 5km away. Likes to strangle Indian males.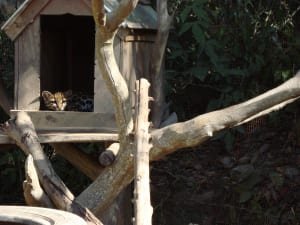 And the big cat………?
Well. Hopefully this is reason enough for you to visit this place…..http://www.sendaverde.com/