The Joys of Learning a Foreign Language, Bolivia 2009
Date of entry: July 14, 2009
Like any new skill, activity or challenge one picks up along the journey that is life, in the beginning, the first step or two are the hardest ones. Then you progress at a rate of knots!
Of course, there comes a stage when that feeling of ease, precision and rapid learning slows, or otherwise there comes into the fray something that smashes the notions of your own ability.
Unfortunately for me, it is the latter! ✊
Having arrived in Sucre, all have been massively impressed with my level of Spanish given I have not ever formally studied it in a classroom at any stage, but rather have made use of books 📚 and the internet.
As I sit with my bright Spanish teach Juan Jose, though, I have quickly begun to realise there are those that pick up the language 100 times quicker than I seem to.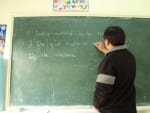 The unflappable, inexhaustible, seemingly invincible master of languages. Juan Jose.
Spanish grammar, with all its rules, exceptions, irregular verbs and number of tenses make it a difficult language to gain mastery over! Even my Spanish teacher seems to think 🤔 so…Nonetheless after my appalling showing of 25 out of 47 in a test it seems I have a long way to go before I can say I´m competent in Spanish.
Having learnt from a phrase book and from hearing people before I learnt much else in this wonderful continent, I have the classic issue of the driver with the bad habits that then has to "learn to drive"…two different things!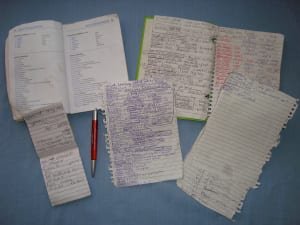 Ah yes. I am a goon. You know my secret. It's ok though. I am extremely good looking. This, you will find, more than adequately compensates.
So, having realised my spanish is nigh on retarded, I no longer use it with the same lack of caution and abandon that I did only several days ago (unless under the influence of copious amounts of alcohol 🍾 of course, as then I am damn near fluent!)

It…well, looks like a lot of other photos you´ll see…but to hell with you, I had some space to kill!
Sucre is a wonderful town to learn this language in. A small city that is some 3000 metres up, it is easily walkable if one wishes and has the inclination. It is safer than many a city I´ve been to in South America. The weather is cool 😎 in the mornings, warms up during the day and then gets a lot cooler by night, requiring you to wrap up warm.
This was something of a nightmare when bunking in a room with Jasmine, the backpacking grad student from Southampton, due to hit SOAS for her masters upon her return in August.
She took the liberty of stealing one of the several bed sheets we each get from my bed. Being the man I am I felt it would be "all good", and proceeded to wake up at around 3.30 am freezing my brown behind off.
Luckily for her, she was asleep, for otherwise she would have been consciously subject to the vehement foul mouthed rain I brought down upon her, before getting up and wandering to my backpack.
Some moments later there I lay again in some long bottoms, a jumper and some blankets I then proceeded to turn into a cocoon!
The bed that became the cocoon. Hmm. Something funnier fails my frazzled mind.
Once again time grows short! I am off for a run in preparation for the marathon that I am to run in October! I have been running in La Paz, La Senda Verde and Sucre so far, but it is erratic and I am far from fit!
Gotta keep working, and hold myself to a higher standard. Because who else will? 😉