MY SOUTH AMERICAN ADVENTURE: LOS LLANOS – A BRAVE NEW WORLD
Date of entry: May 21, 2009
The adventure here is out of this world. Let's have a look at it:
Catching Anacondas…just another day at the shop………
Yes. The man catches anacondas, too. ?
Ho, ho yes.
Bloody too cool for school. ?
Literally.
He was meant to be in class that day…
Baby Baby…….?
I finally found the picture of this man catching caiman.
"I am Legend?"
 He is.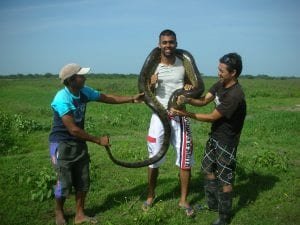 Loss for words…and clean clothes
Look at that magnificent beast glistening in the sun ☀️, against the backdrop of the South American savannah.
Beautiful, powerful, strong and enchanting.
Cool snake as well.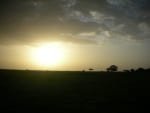 The Setting Sun…?